Khon Kaen Fishing Net Factory Co., Ltd. or KKF, is the world's largest and most successful manufacturer and distributer of nets used in fishing and agriculture. Our consistent devotion to improve and develop the technology to enhance product quality, has made our products well-known and accepted by customers from over 50 countries around the world.
RAW MATERIAL
We use only finest raw material, high density polyamide (nylon), to manufacture our net with very high strength and very good transparency. The raw material will be tested to meet our premium quality standard, before putting into the next process.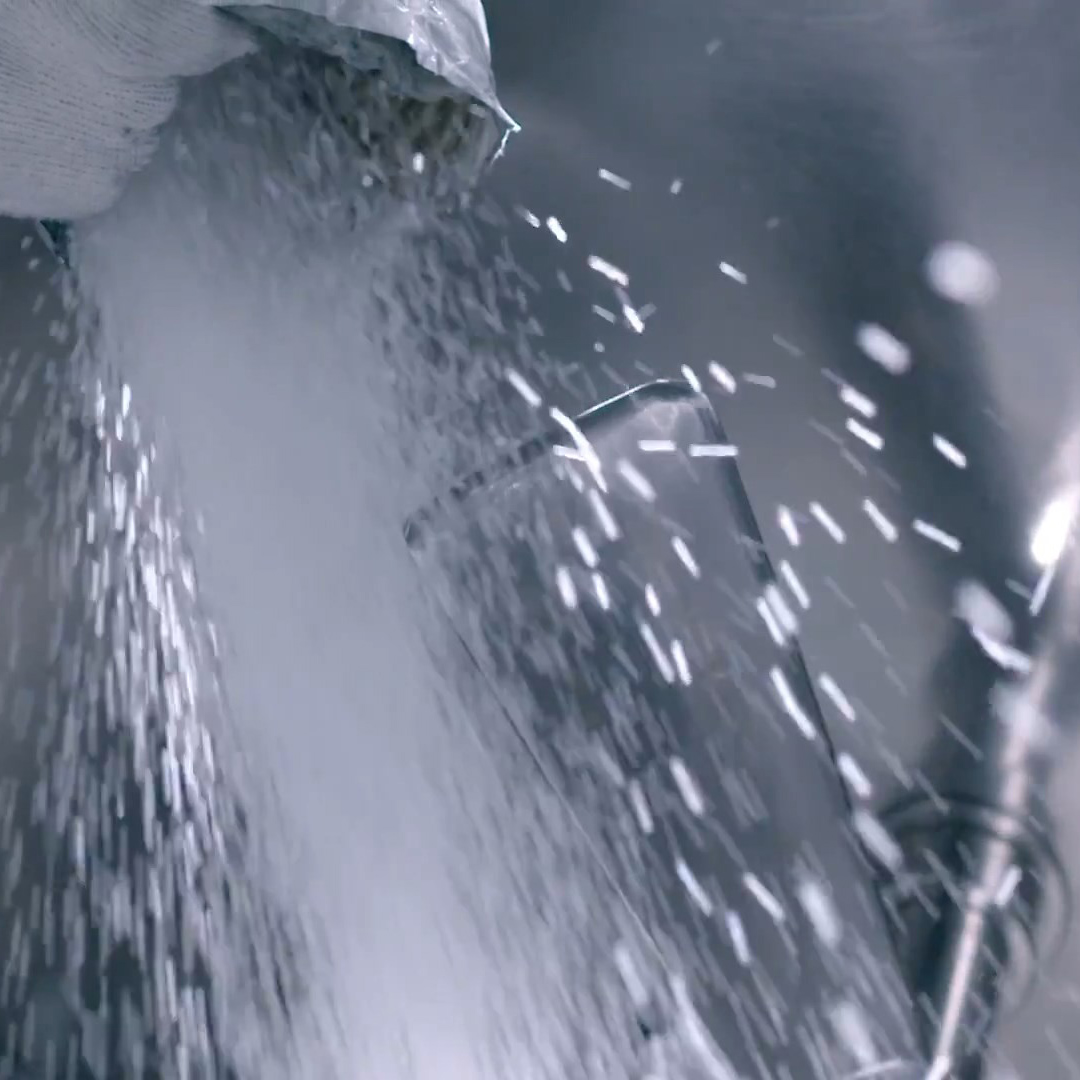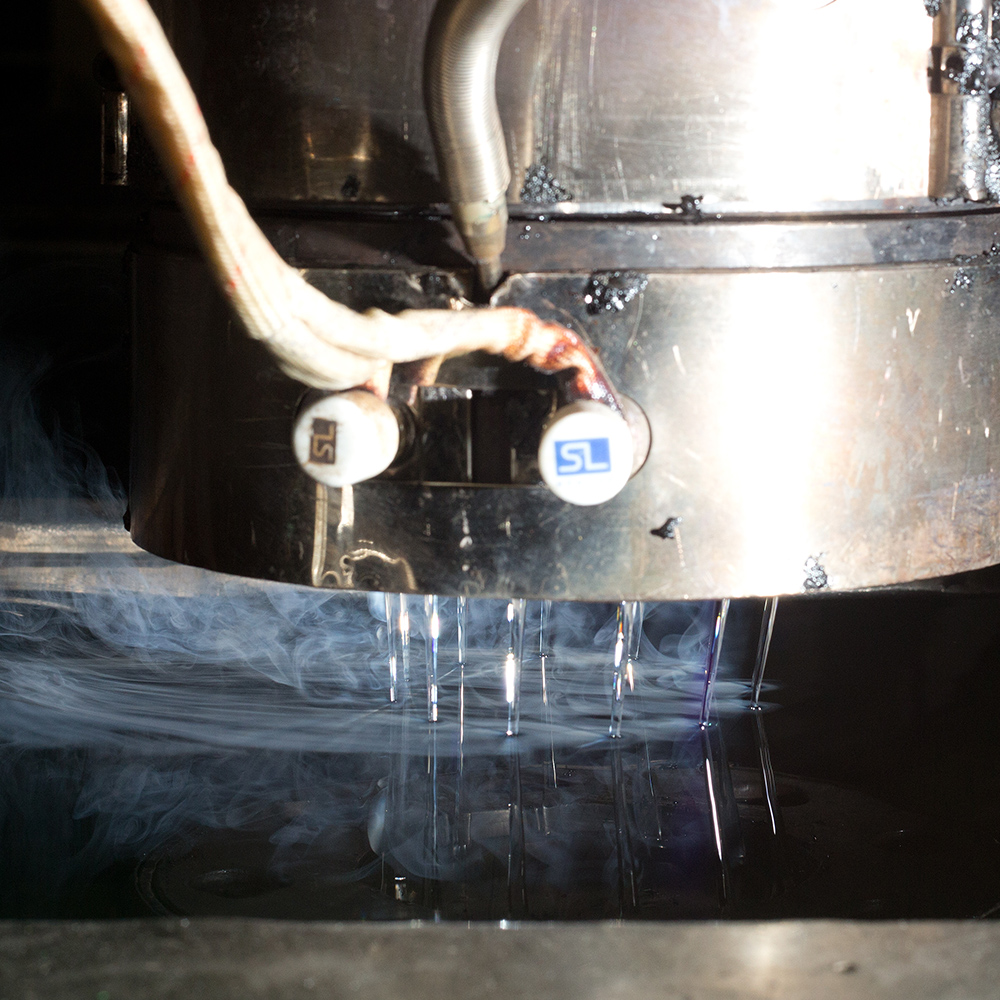 EXTRUDING PROCESS
Nylon chip will be extruded to become either nylon monofilament or nylon multifilament. Statistical Quality Control (SQC) is used to analyze and control the process to ensure that the quality of the filament meets our premium quality standard. So our filament is soft, clear, and very high resistance.
TWISTING PROCESS
Extruded nylon or polyethylene filament, will be then twisted in this process, by using German technology. The well-designed twist will ensure the good quality of the twine for both strength or softness.
WEAVING PROCESS
The finest twine will be feed into the weaving machine, which required highly-experienced staff as well as advanced and well-maintain weaving machine to ensure that the nets weaved will meet our premium quality standard, such as, tight knot, precise mesh size, and etc.
At KKF, we can weave not only nylon monofilament but also multi-monofilament and multifilament. Raschel or Knotless Net is also available.
DYEING PROCESS
In our dyeing process, we use only color pigment and chemicals imported from well-known supplier with ISO 9001 and ISO 14000 certified. Together with skillful staff and well designed computerized system, we can meet customers' different color requirement. Our nets, thus, have good colorfastness, brightness and transparency to satisfy all our customers.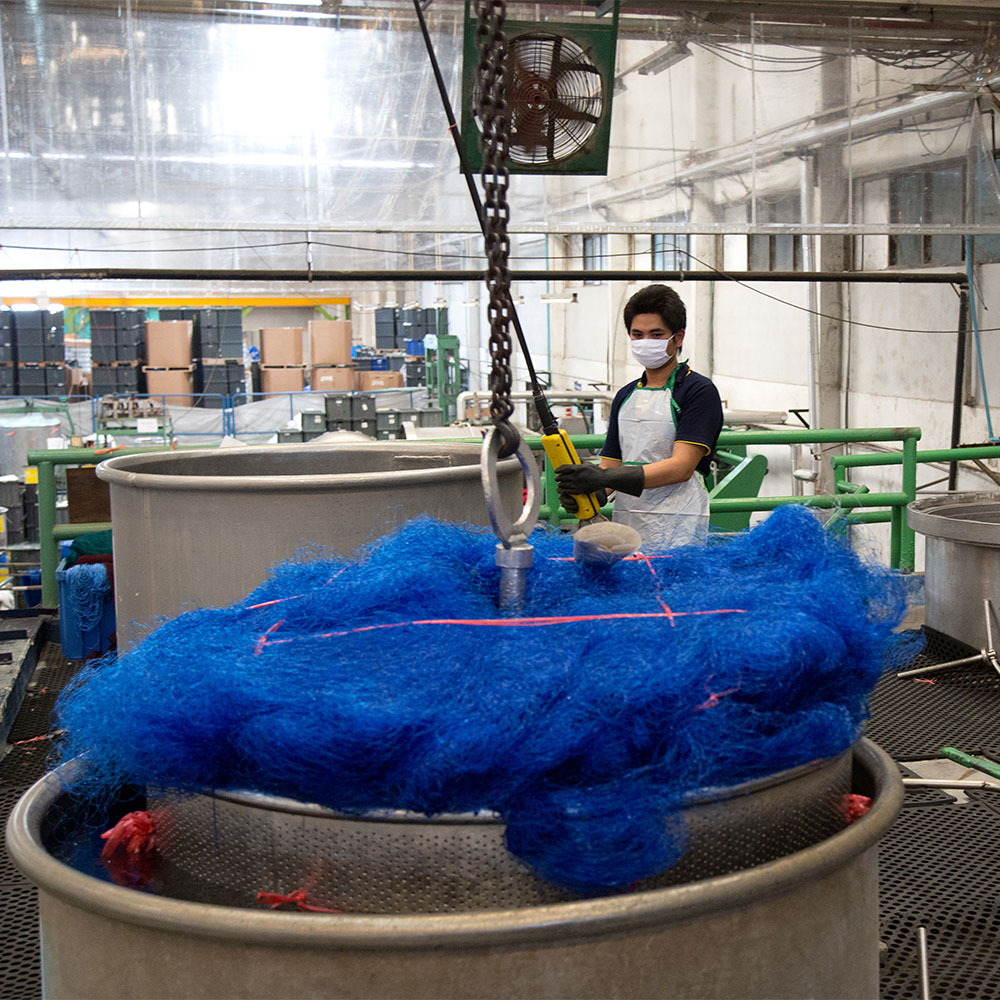 STRETCHING PROCESS
In this process, the nets will be set by stream and heat. There are 2 kinds of stretching, which are
1) Depthway Stretching (YOKO) : The nets will be stretched by the depth way, using stream and heat. And with advanced technology, our YOKO net is soft and shiny.
2) Lengthway Stretching (TATE) : The nets will be heat-set by stretching according to the length of th net.
At KKF, all the processes are computerized to ensure the precise mesh size and softness of our nets.
QUALITY CONTROL
At KKF, quality is our primary concern. In all of KKF processes, we put computerized quality control system together with KKF high skill workers to ensure best quality of our finishing product. All of our products will be checked for the physical aspects such as diameter, mesh size, color, length, etc. We also do laboratory test such as knot strength and UV resistance test. Therefore, we can ensure all of our customers that we will deliver only high quality products.